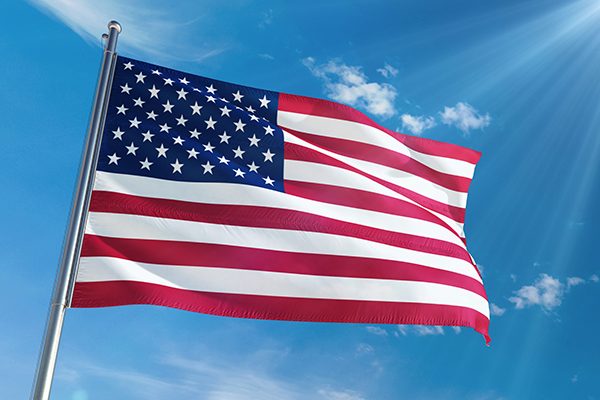 A massive American flag now towers over West Brighton, a display of patriotism so tall and large, it can be seen from miles away.
John Barbieri paid for flag and pole, which made their official debut on, of course, the Fourth of July.
"A beautiful gust of wind came and unfurled it just as Whitney Houston was singing the final verses of the Star-Spangled Banner, the national anthem," Barbieri said. "And it was quite perfect!!"
Barbieri owns Eagle Fence on Broadway. The flagpole stands outside, reaching 150 feet into the sky, the zoning limit.
"I would have liked to go 200 feet. You know? The bigger the better," Barbieri said. "Go big or go home!"
Barbieri needed city approvals before hiring architects and contractors to design the special flag pole and install it, a process that required digging a 12-foot hole, pouring concrete, welding the pole together and hoisting it into place with a crane.
"Everyone went through a lot of hard work through the crazy heat, 97 degrees outside, putting this pole together," said Brandon DiGirolamo, an Eagle Fence employee.
On Wednesday morning, Barbieri gathered a few dozen family, friends and neighbors for the first flag raising
The entire project took six months and cost about $50,000 a bill Barbieri says he didn't mind paying,
"Men and women have always defended and protected this flag and I'm grateful for that. And that's what this flag means to me, that I get to live in the greatest country in the world," he said.
A 50-foot by 30-foot stars and stripes is hardly Barbieri's only display of patriotism. His office is adorned with flags, military plaques and a sketch of a great-uncle, one of many relatives who served in the Armed Forces.


Read Full Article Here